LEGAL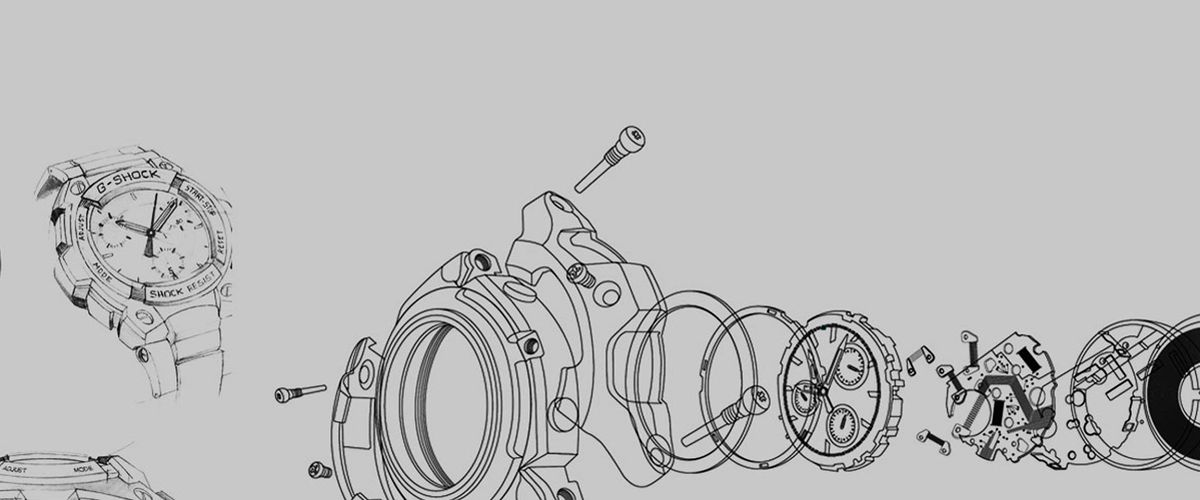 LEGAL TERMS OF WEBSITE USE PLEASE READ THESE TERMS CAREFULLY BEFORE USING THIS SITE
The Materials on Casio websites (the "Sites") are provided by Casio as a service to its customers and may be used for informational purposes only. All uses of the Materials or the Sites are subject to the terms and conditions of this legal notice (the "Terms"). By viewing the Sites or downloading any Materials from the Sites, you agree to these Terms. If you do not agree to the Terms, do not view the Sites or download any Materials from them.

1. LICENSE. You may browse the Sites for personal entertainment and information. You may not distribute, modify, transmit or revise the contents of the Sites without the written permission of Casio.

2. PROTECTED INFORMATION. The Materials at the Sites are copyrighted and protected by trademark and other intellectual property laws. Any unauthorized use may violate copyright, trademark, and other laws. No title nor intellectual property rights are transferred to you or any third party through the use of or access to the Sites. All rights, title, and interest in and to all aspects of the Sites remain the sole property of Casio or its authorized third-party suppliers and service providers. You may download one copy of the text, graphics, sounds, files, software or other information found on the Sites (the "Materials") on a single computer for your personal, non-commercial internal use only, unless specifically licensed to do otherwise by Casio in writing or as allowed by any license terms that accompany or are provided with the individual Materials. Under the Terms, you are granted a limited license, not a transfer of title, and your license is subject to the following restrictions: you may not: (a) modify the Materials or use them for any commercial purpose, or any public display, performance, sale or rental; (b) decompile, reverse engineer, or disassemble software Materials except and only to the extent permitted by applicable law; (c) remove any copyright or other proprietary notices from the Materials; (d) transfer the Materials to another person.

3. NO WARRANTY. THE MATERIALS AND THE SITES ARE PROVIDED "AS IS" WITHOUT ANY EXPRESS OR IMPLIED WARRANTY OF ANY KIND INCLUDING WARRANTIES OF MERCHANTABILITY, NONINFRINGEMENT OF INTELLECTUAL PROPERTY, OR FITNESS FOR ANY PARTICULAR PURPOSE. Casio and its suppliers further do not warrant the accuracy or completeness of the information, text, graphics, links or other items contained within the Materials. Casio may make changes to the Materials and the Sites at any time without notice. Casio makes no commitment to update the Materials or the Sites. Neither Casio nor its third-party suppliers or service providers warrant that the Sites or associated server computers are free of viruses or other harmful components. You solely (and not Casio) assume the entire cost of all necessary servicing, repair, or correction to your equipment, computers, software, or data resulting in any way from viewing or downloading the Materials or otherwise using the Sites.

4. DISCLAIMER. IN NO EVENT SHALL CASIO BE LIABLE FOR ANY CONSEQUENTIAL OR INCIDENTAL DAMAGES WHATSOEVER (INCLUDING, WITHOUT LIMITATION, DAMAGES FOR LOSS OF PROFITS, BUSINESS INTERRUPTION, LOSS OF INFORMATION) ARISING OUT OF THE USE OF OR INABILITY TO USE THE MATERIALS, EVEN IF CASIO HAS BEEN ADVISED OF THE POSSIBILITY OF SUCH DAMAGES. BECAUSE SOME JURISDICTIONS PROHIBIT THE EXCLUSION OR LIMITATION OF LIABILITY FOR CONSEQUENTIAL OR INCIDENTAL DAMAGES, THE ABOVE LIMITATION MAY NOT APPLY TO YOU.

5. USER SUBMISSIONS.
a. Except as otherwise expressly specified in our Privacy Statement, on our web site pages or in these Terms, any information, communications or materials that you post or transmit to the Sites ("Communications") are, and will be treated as, non-confidential and non-proprietary, and shall forever be the exclusive property of Casio. By transmitting or posting any Communications on the Sites, you grant to Casio or its designees a perpetual, royalty-free, fully paid-up world-wide license to use, distribute, sublicense, lease and market (directly or indirectly through agents and distributors), display, perform, modify and have modified, reproduce, copy and have copied, publish and prepare derivative works thereof in any form and format and in any media in existence or hereinafter developed, the Communications and any and all information contained therein. Casio and its designees will be free to copy, disclose, distribute, incorporate and otherwise use the Communications and all data, images, sounds, text, and other things embodied therein for any and all commercial or non-commercial purposes. This section 5.a. applies to the articles and publishings authored by educators that are Casio Education members (see http://www.CasioEducation.com), and that are submitted to Casio in response to Casio award offerings. This section 5.a. also applies to lessons, activities, message board discussions and other materials submitted by educators to Casio on the Sites, via e-mail, or otherwise.
b. You may not post or transmit any unlawful, threatening, libelous defamatory, obscene, pornographic, indecent or profane material, or any material that could constitute or encourage conduct that would be considered a criminal offense or violate any law or regulation.
6. USER REPRESENTATIONS; INDEMNIFICATION.
a. You represent and warrant that: (a) the information you provide to Casio on any forms on the Sites is true and accurate; (b) you will at all times comply with all applicable laws, rules, and regulations with respect to your use of the Sites; (c) you will not use the Sites in connection with making Communications or otherwise, to infringe, misappropriate or violate the rights of Casio or third parties; (d) you will only make Communications of information to which you have sufficient rights to grant the license set forth in Section 5., above; (e) you will not knowingly include in Communications or otherwise introduce to the Sites, any viruses or other items of a destructive nature; and (f) you will comply at all times with these Terms for the Sites as they may be amended from time to time by Casio.
b. By accessing and/or using the Sites under these Terms, you further agree to and authorize all Casio policies under its Privacy Statement, including but not limited to policies regarding disclosure of personally identifiable information.
c. If you are granted access to any protected areas of the Sites by a password protected account, you agree to be responsible for maintaining the confidentiality of the password(s) of such account(s), and to be fully responsible for all activities that relate to the use or misuse of your password(s). You agree to notify Casio immediately of any unauthorized use of your password(s).
d. You agree that with respect to any special promotions, coupon offers, sweepstakes, or other like activities offered on the Sites, that you will abide by the rules established by Casio for such activities as described on the Sites. For coupon offers, you agree to only print the authorized number of coupons as specified by the particular promotion on the Sites.
e. You will indemnify and hold harmless Casio against any and all judgments, settlements, penalties, costs and expenses (including attorneys' fees) paid or incurred in connection with claims due to, resulting from or arising in connection with Communications made distributed, displayed, transmitted or published by you, including but not limited to those attributable to (a) infringement, misappropriation or violation of any copyrights or other proprietary rights of any third party, and (b) errors in or omissions from such Communications.
7. USE OF MARKS. Casio only purports to use names, logos or marks appearing in the Sites in those territories in which it or its affiliates are entitled to do so, whether by virtue of pending or registered trademarks, licenses, or otherwise. Casio does not purport to use any name, logo or mark in any territory in which it is not so entitled, and will not supply or offer to supply products and/or services bearing any such name, logo or mark into any such territory. The use or misuse of these trademarks or any other Materials is strictly prohibited.
8. TERMINATION OF THIS LICENSE. Casio may terminate this license at any time if you are in breach of these Terms. Upon termination, you will immediately destroy any copies of the Materials in your possession.
9. U.S. GOVERNMENT RESTRICTED RIGHTS. The Materials are provided with "RESTRICTED RIGHTS." Use, duplication or disclosure of the Materials by the U.S. Government and parties acting on its behalf is governed by, and subject to the restrictions set forth in subparagraph (c)(1)(ii) of the Rights in Technical Data and Computer Software DFARS 252.227-7013 or subparagraphs (c)(1) and (2) of the Commercial Computer Software-Restricted Rights at 48 CFR 52.227-19, as applicable. Use of the Materials by the Government constitutes acknowledgment of Casio's proprietary rights in them.
10. USE OF PERSONALLY IDENTIFIABLE INFORMATION. All use of personally identifiable information submitted by you to Casio via any forms on the Sites is governed by the terms of Casio's Privacy Statement.
11. LINKS TO / FROM OTHER SITES.
a. Third party sites may be linked to or from the Sites. Such linked sites are not under the control of Casio, and Casio is not responsible for the content of any linked site or any link contained in a linked site. Casio reserves the right to terminate any link or linking program at any time. Casio does not endorse companies or products to which it links, unless it expressly states otherwise. If you decide to access any of the third party sites linked to the Sites, you do this entirely at your own risk.
b. You may provide links to the Sites from other sites provided that (a) you link only to the Sites' home pages, (b) you do not remove or obscure, by framing or otherwise, any identifications, advertisements, copyright notice, or other notices on the Sites, (c) you give Casio notice of such link via e-mail or certified postal mail, and (d) you discontinue providing links to the Sites if requested by Casio.
12. GENERAL.
a. Casio maintains offices within the United States of America from which it may administer the Sites. Casio makes no representation that Materials in the Sites are appropriate or available for use in other locations, and access to them from territories where their content is illegal is prohibited. Those who choose to access the Sites from other locations do so on their own initiative and are responsible for compliance with applicable local laws. You may not use or export the Materials in violation of U.S. export laws and regulations. You agree that any claim relating to the Materials shall be governed by the substantive laws of the State of New Jersey, and you agree to personal jurisdiction therein
b. Casio may revise these Terms at any time by updating this posting. You should visit this page from time to time to review the then-current Terms because they are binding on you. Certain provisions of these Terms may be superseded by additional express legal notices or terms posted on particular pages of the Sites. Continued use of the Sites following any change constitutes acceptance of the change.
c. You may terminate your access to the Sites at any time. Casio may suspend or discontinue providing the Materials to you with or without cause and without notice. Casio may pursue any other remedy legally available to it if you fail to comply with any of your obligations hereunder.
d. Except as otherwise provided herein, all notices and other communications hereunder shall be in writing or displayed electronically on the Sites by Casio. Notices shall be deemed to have been properly given: 1) on the date deposited for postal mail; 2) on the date first made available, if displayed in the Sites; or 3) on the date received, if delivered in any other manner. Notices to you may be sent to any of the addresses provided by you on any form on the Sites. Except as expressly directed otherwise by Casio herein or elsewhere in the Sites, notices to Casio should be sent to: Casio America, Inc., 570 Mt. Pleasant Avenue, Dover, NJ, USA.
e. The failure of Casio to enforce any provision hereof shall not constitute or be construed as a waiver of such provision or of the right to enforce it at a later time.
f. You may not assign your rights or delegate your duties under these Terms.
g. These Terms constitute the entire agreement between the parties with respect to the subject matter hereof. All prior agreements, understandings, negotiations or representations, whether oral or in writing, relating to the subject matter hereof are superseded and canceled in their entirety.
h. If any provision hereof is adjudged to be invalid, void, or unenforceable, the parties agree that the remaining provisions hereof will not be affected thereby, that the provision in question may be replaced by the lawful provision that most nearly embodies the original intention of the parties, and that these Terms for the Sites will in any event remain valid and enforceable.

Copyright© 2004-$YEAR$ CASIO AMERICA, INC. All rights reserved.
CASIO AMERICA, INC.
570 Mt. Pleasant Avenue
Dover, NJ, USA.