STRUCTURE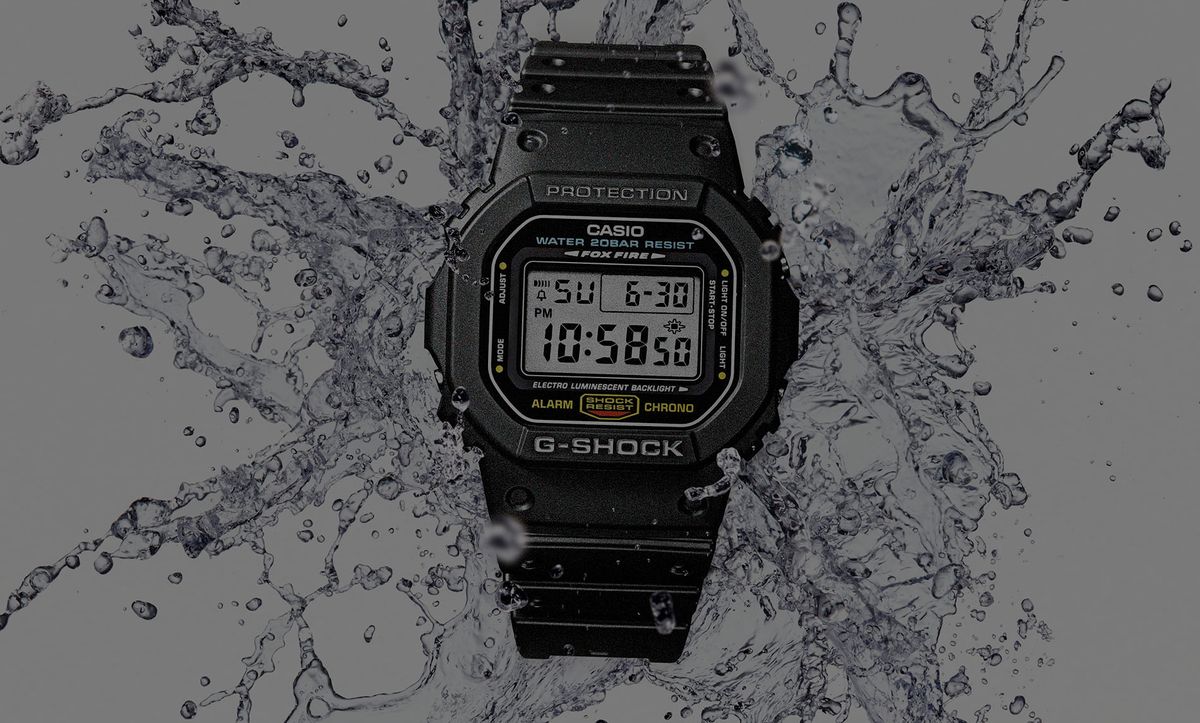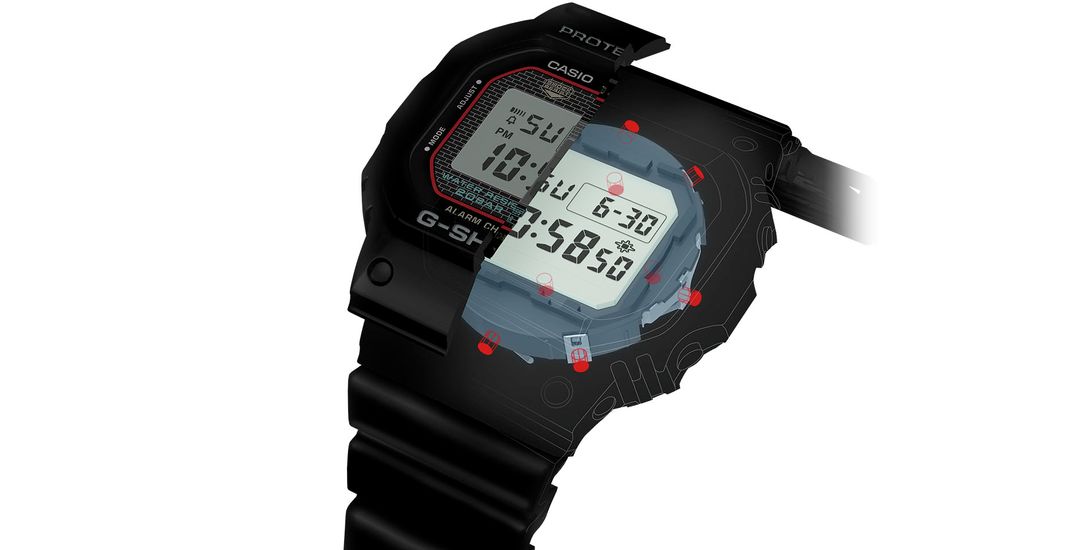 HOLLOW CASE STRUCTURE
The module is floated in the air inside a case with a hollow structure. External shocks are mitigated. The materials are selected for their flexible shock-absorbent characteristics. Urethane resin is used as a durable exterior material.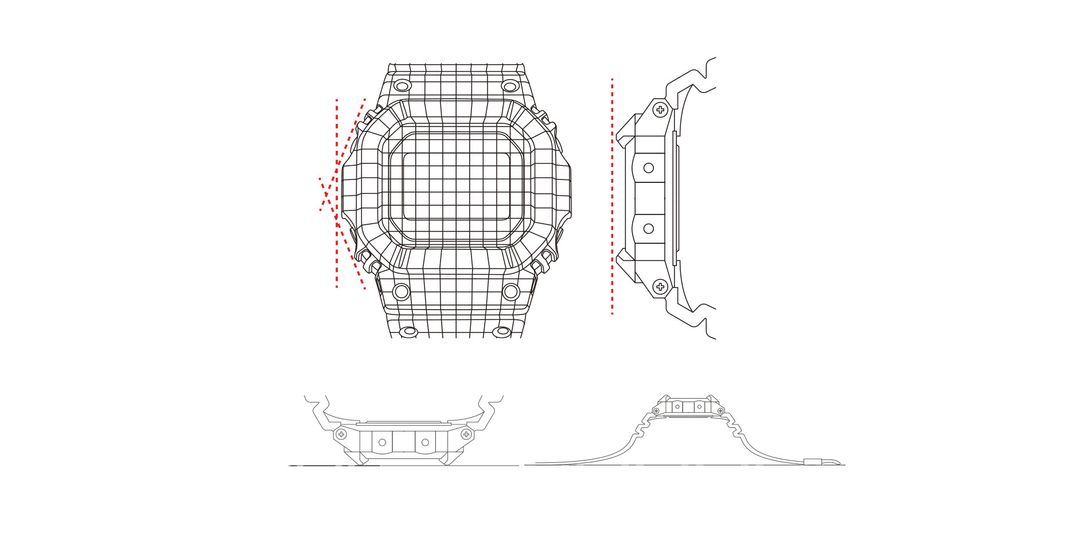 ALL-DIRECTIONAL COVERING
Knobby protrusions from the case and bezel protect the buttons and crystal from direct shocks. The band connection section is stiffly curved, moreover, to shield the back of the case against direct shocks.