MT-G TECH & DESIGN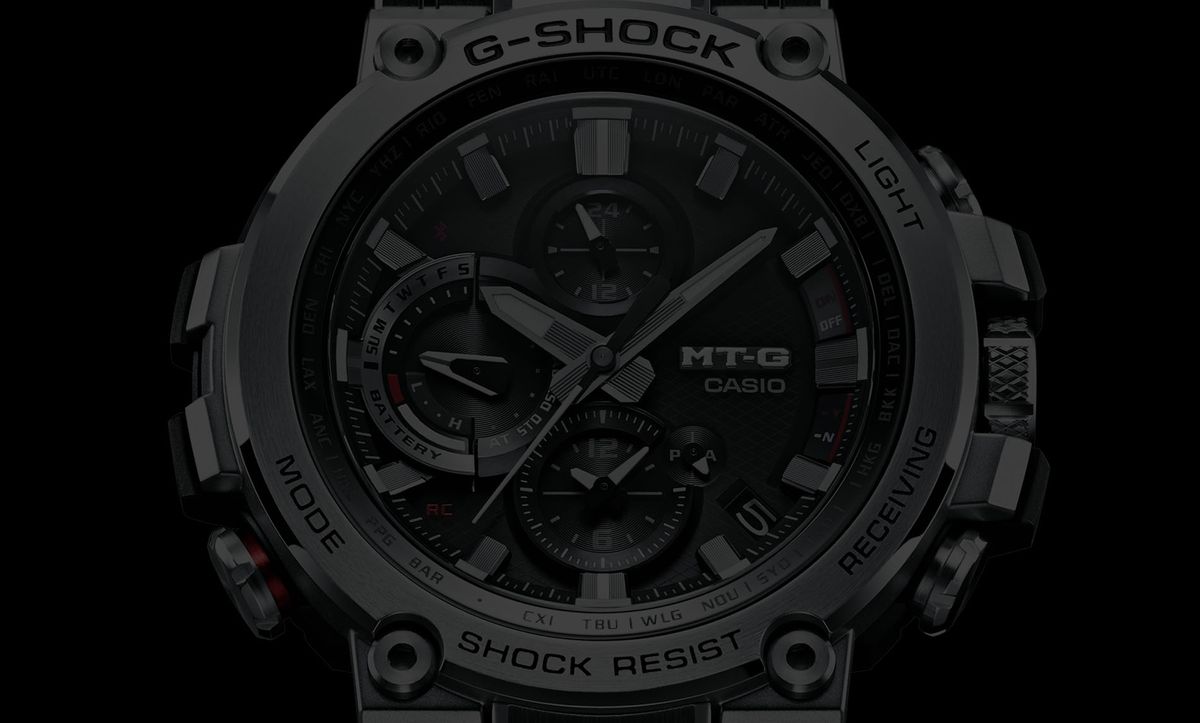 NEW CORE GUARD STRUCTURE
An inner case is installed in a box-shaped frame formed by screws that securely connect the bezel, case back and band connection pieces. A stronger structure is realized by absorbing shocks with the exterior instead of the core.
CARBON-FIBER REINFORCED RESIN CASE
The case is constructed of carbon-fibre reinforced resin, which realizes higher rigidity than conventional resin while maintaining its lightweight.