MANUFACTURING PROWESS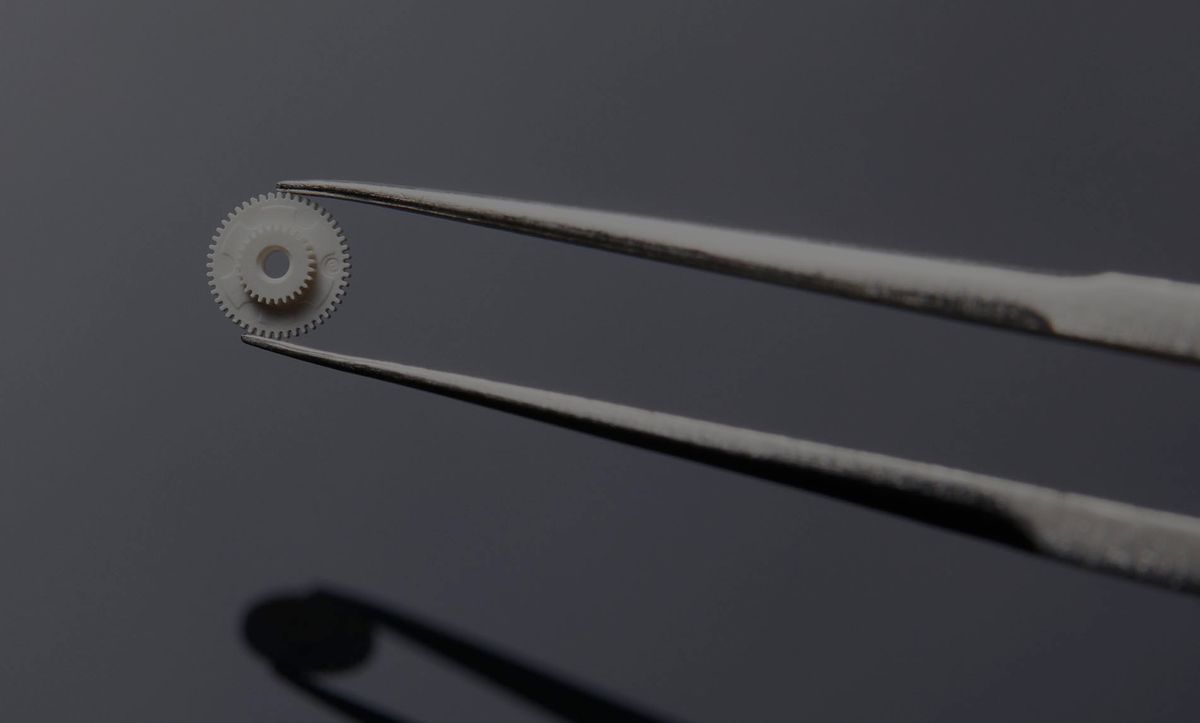 Manufacturing prowess
This is the Casio "mother factory", where leading-edge manufacturing equipment and skilled craftsmen work side by side. The care and skill required to make even a single gear or metal mold often goes unrecognized due to the strong image of Casio electronics. At Yamagata Casio, however, we stress integrated production over efficiency as a proud watch manufacturer dedicated to absolute accuracy in everything from the manufacture of finely detailed gears and movements to precise final assembly.
Absolutely precise manufacturing (movement)
Electronic parts such as antennae, sensors and LSI chips are mounted on printed circuit boards. Parts such as gears and motors are mounted on the main plate to produce the analog block.