GWNQ1000 TECHNOLOGY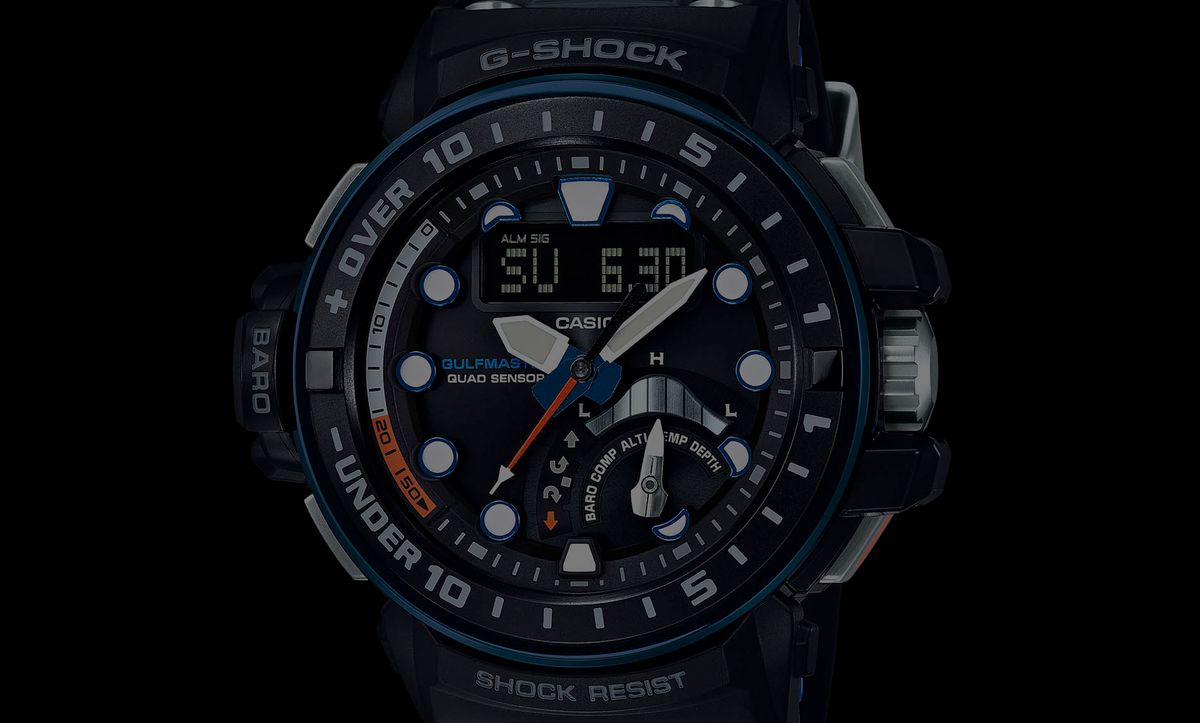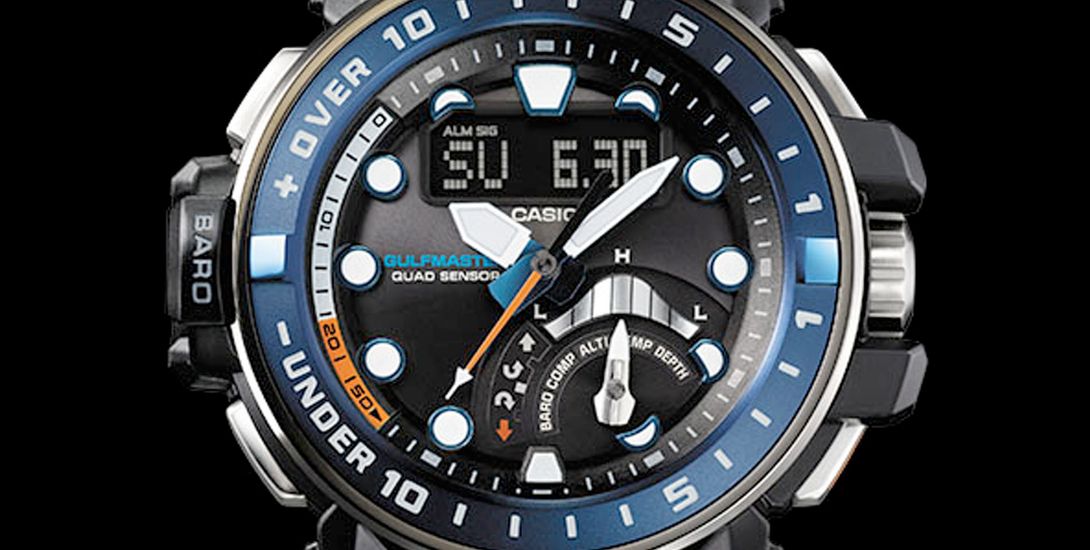 QUAD SENSOR
In addition to two different pressure sensors, one for measuring underwater depths and another for measuring atmospheric pressure/altitudes, the watch is equipped with a magnetic sensor for measuring directions and a temperature sensor for measuring air or water temperatures, giving it a 4-sensor, 5-mode measurement capability. All the sensor devices take advantage of leading sensing technologies produced for Triple Sensor, Ver. 3 to perform fast, accurate measurements. The measurement values are displayed by an indicator hand and on the LCD.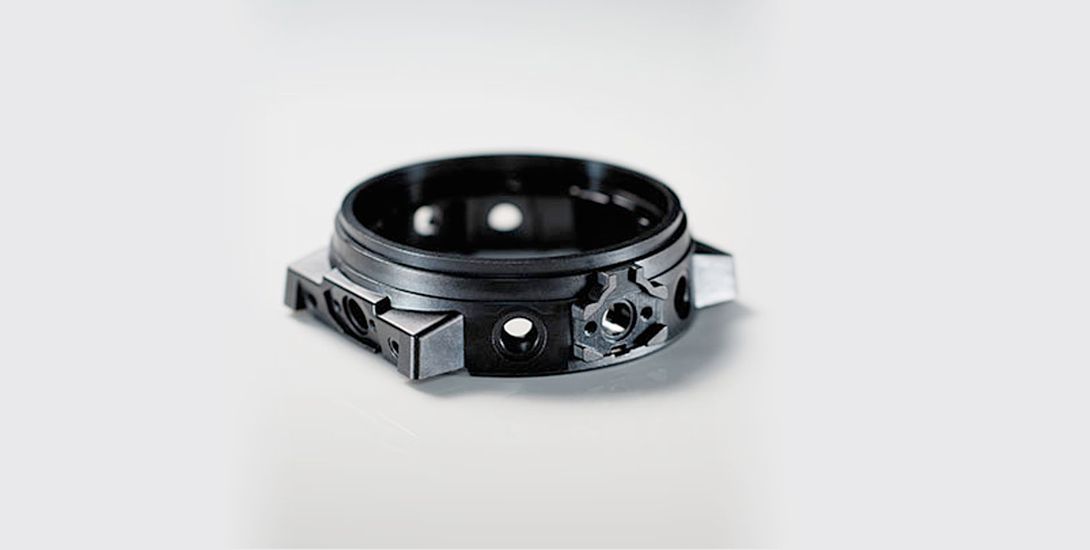 CARBON-FIBRE REINFORCED RESIN CASE
A more resolute case was developed by employing high-rigidity carbon fiber-reinforced resin material for its structure.