GG1000 TECHNOLOGY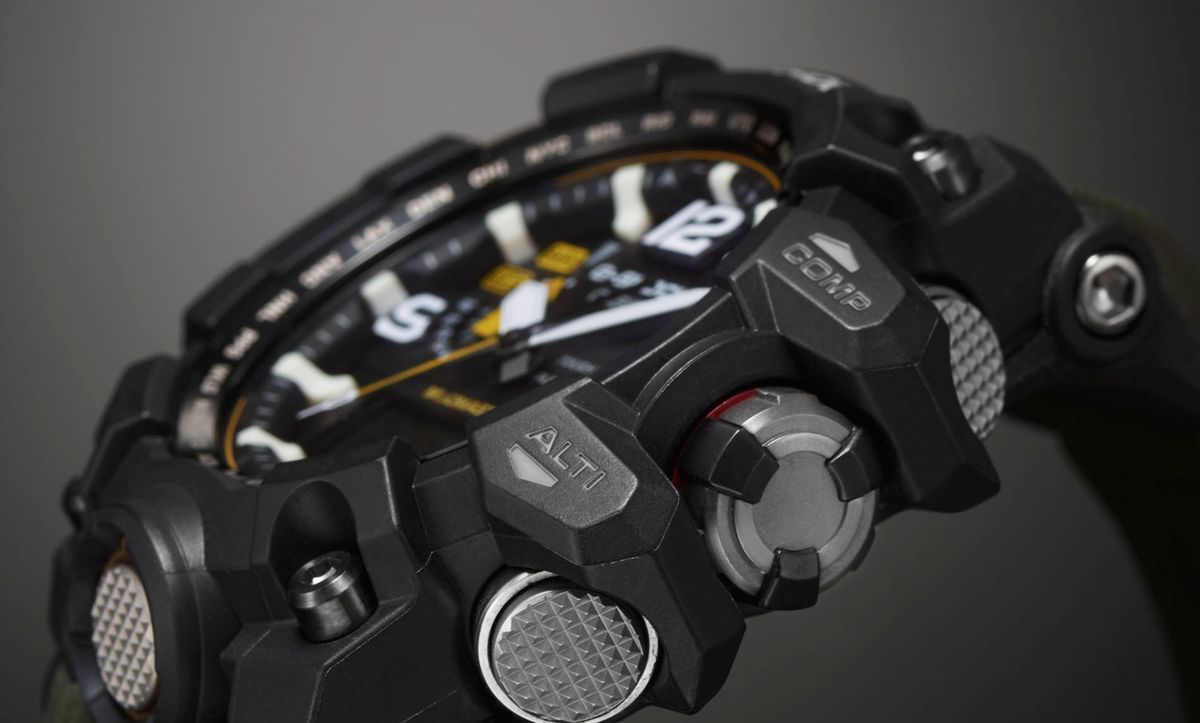 MUD RESISTANT STRUCTURE
A cylindrical guard structure is adopted for all the buttons, and the cylindrical button shafts are fitted with gasket linings. This structure not only protects the buttons against intrusion by dust and mud, but it also helps to alleviate shocks. The crown is also protected by a highly airtight screw-lock structure. Gaskets are installed at points where the crown meets the surface of the case to assure superior resistance to dust and mud.
BUTTON GUARD STRUCTURE
Double gaskets are installed inside the cylindrical button casings. This is the secret to preventing incursion by mud.