GG1000 TECHNOLOGY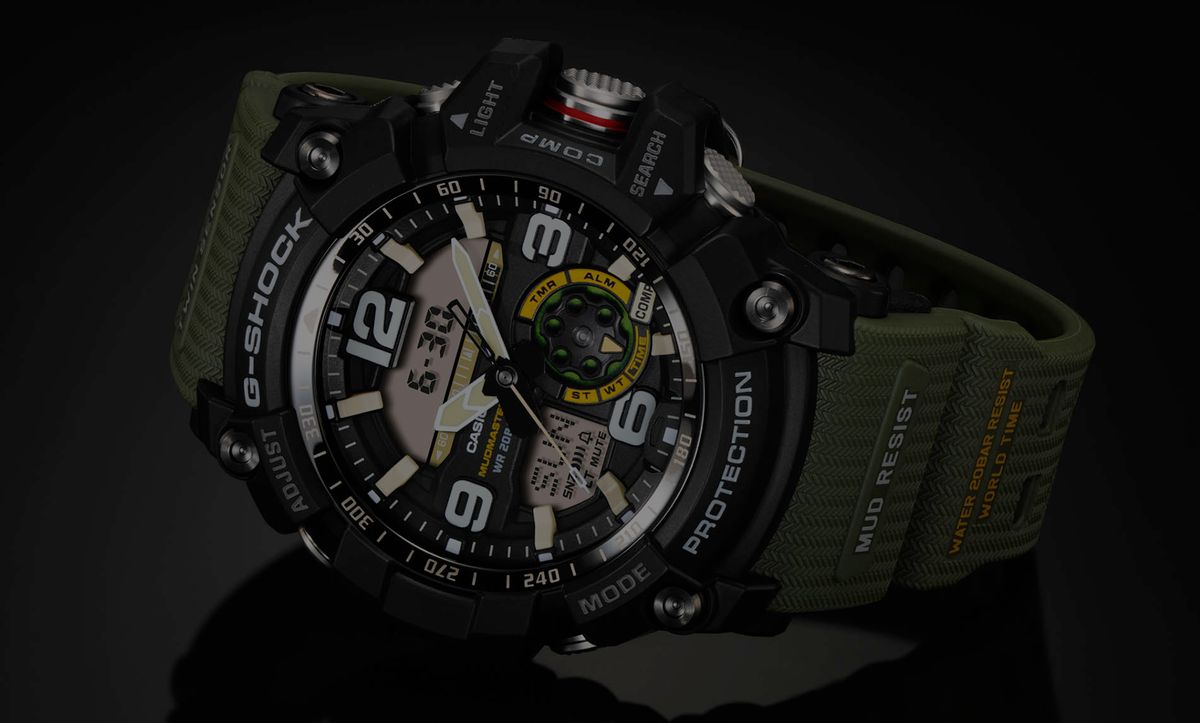 SHOCK-RESISTANT
Shock-resistant construction protects against impact and vibrations. This technology has been passed down to every G-SHOCK model for over a quarter-century.
NEW MUD-RESISTANT STRUCTURE
Each button is fitted with a cylindrical guard structure with gaskets on the button shaft and inside the cylinder. As well as keeping out mud and dust, the gaskets help cushion impacts.