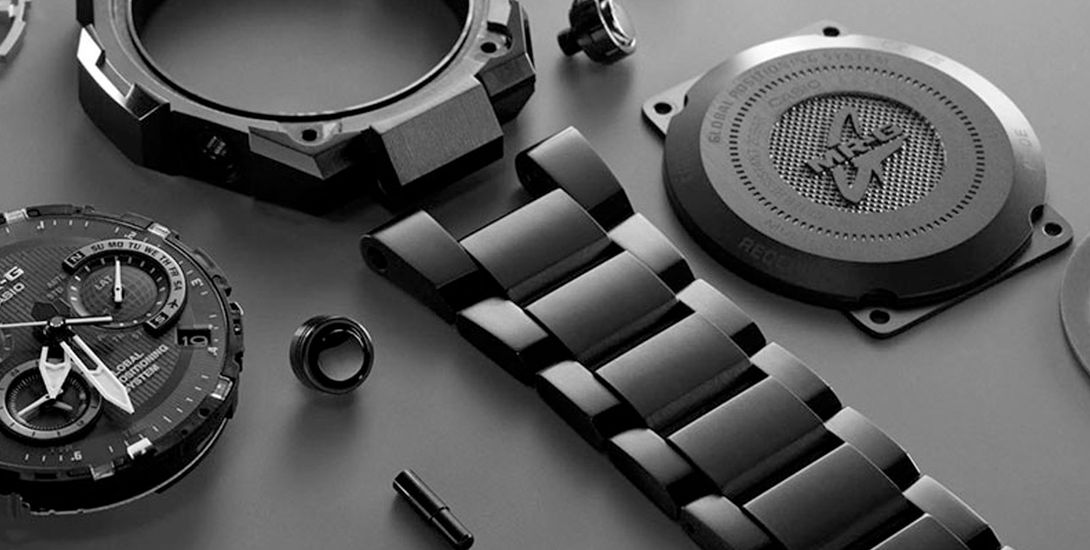 Case Design
Case design offering protection against free-fall shocks.
A prominent bezel configuration was adopted to prevent the buttons and glass from contacting flat surfaces, thus protecting them from shocks when falling at any angle. This design concept stressing protection from shocks is basic to every G-Shock case design, and the same protective structure is employed not only for our urethane cases, but also for our mm teal cases and analog watch cases.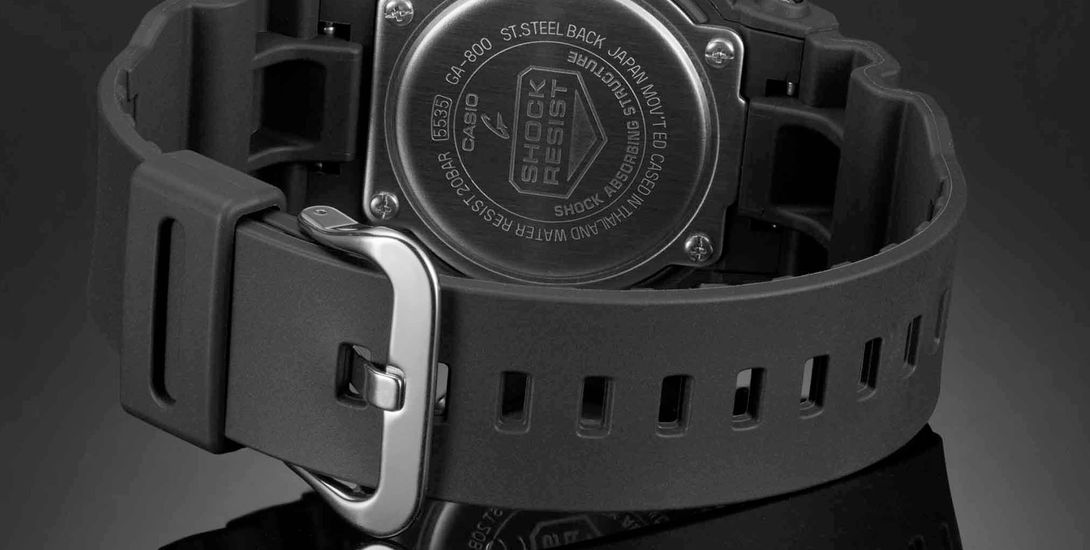 Urethane Band
Urethane band that acts as a shock absorber. The band actually acts as a shock absorber itself, protecting against shocks from behind. We have established strict standards for the combination ratio of urethane resin employed. Neither too soft nor too hard, the superb specified combination realizes an ideal balance between shock resistance and comfortable wear-ability.