G-SHOCK
One Piece
NEWGA110JOP-1A4
© Eiichiro Oda / Shueisha, Toei Animation
© Eiichiro Oda / Shueisha, Toei Animation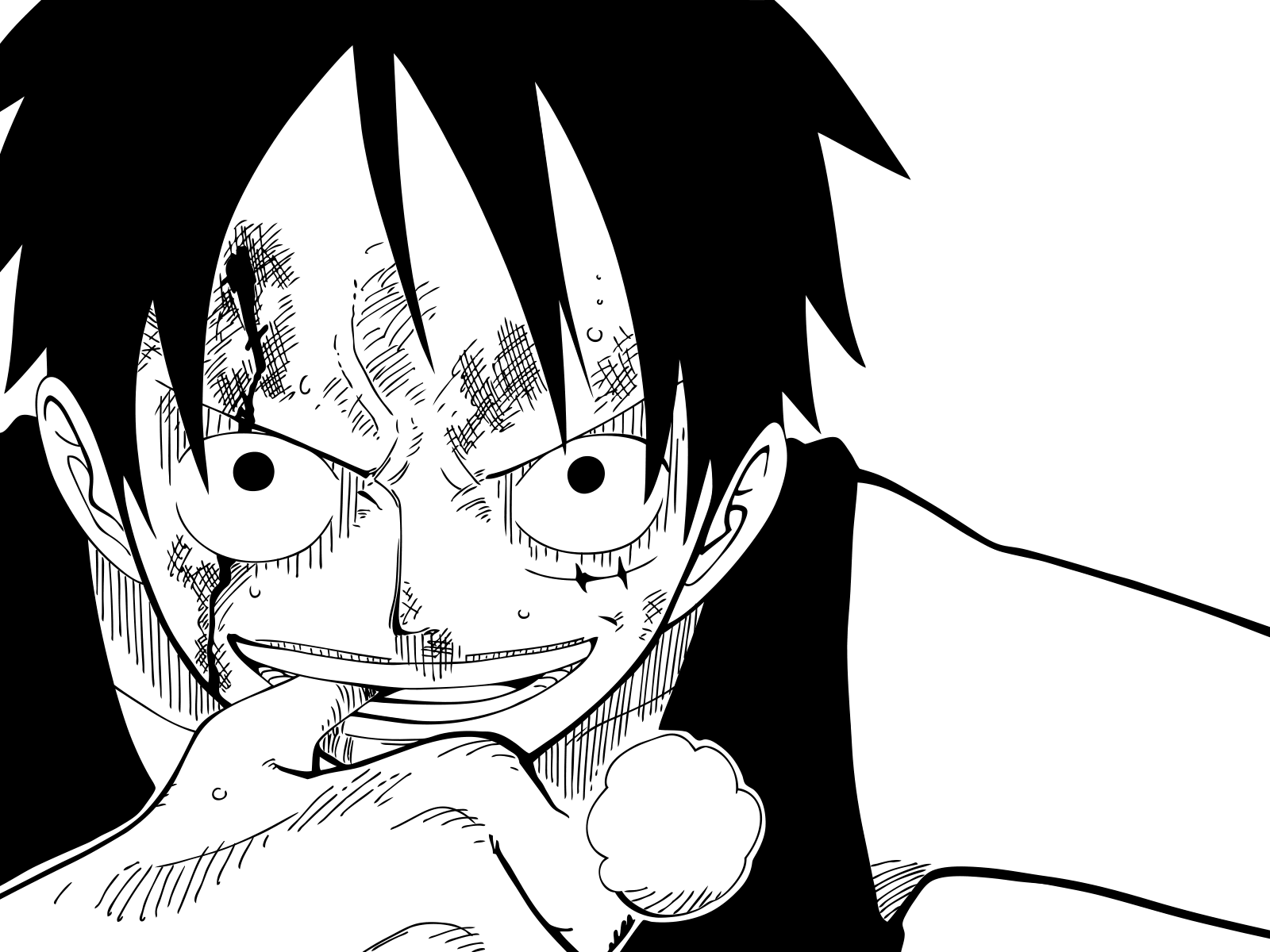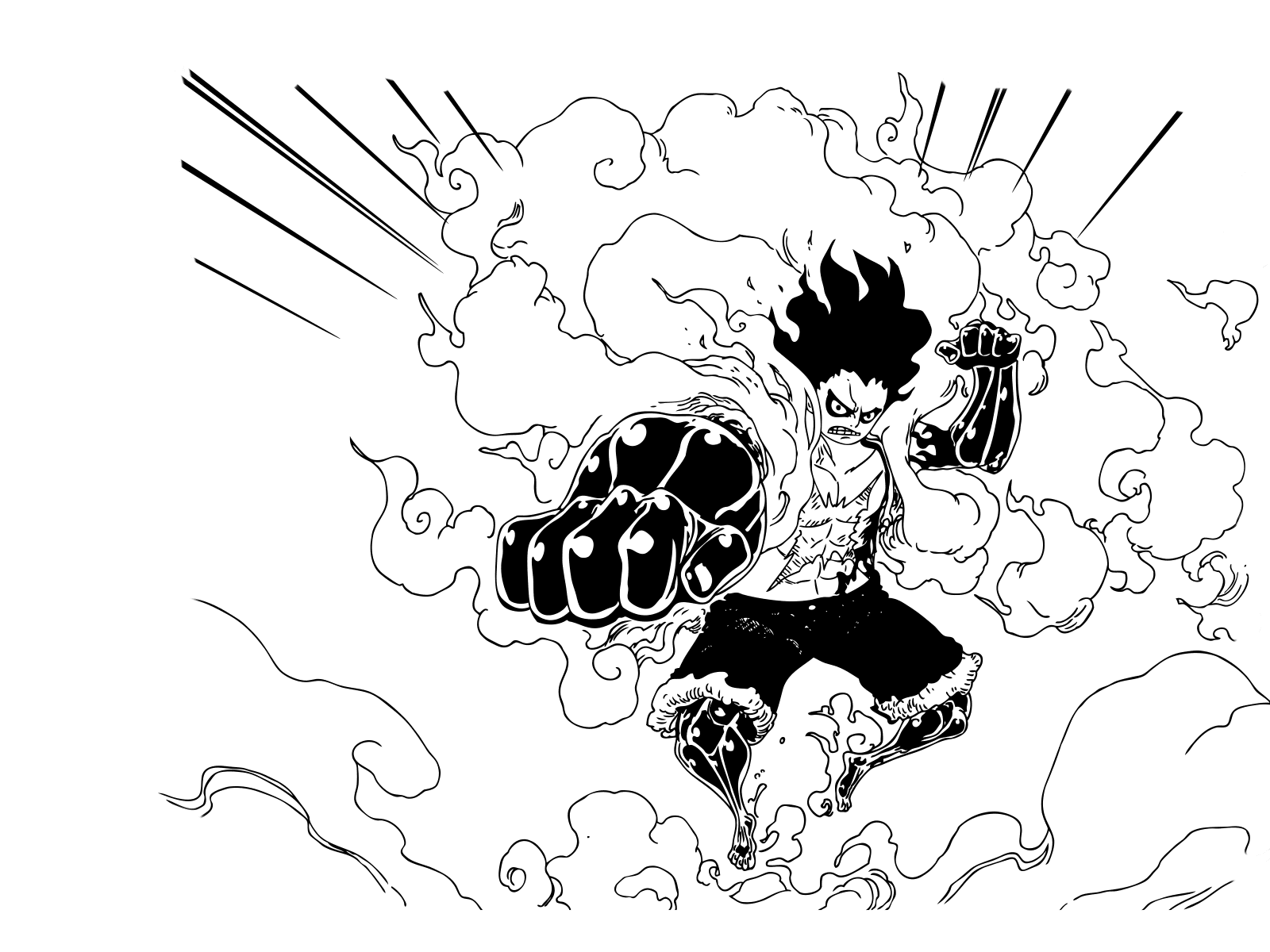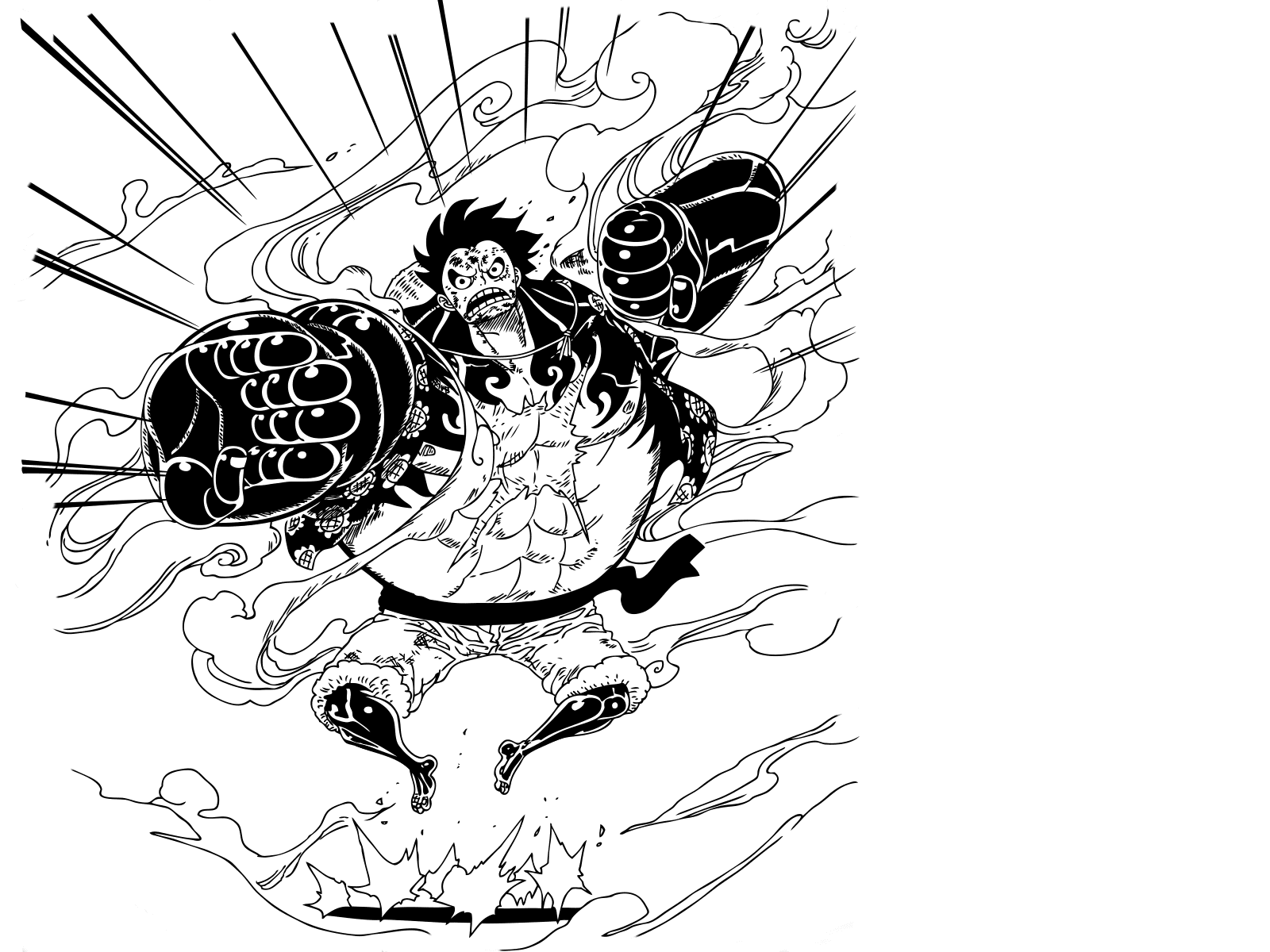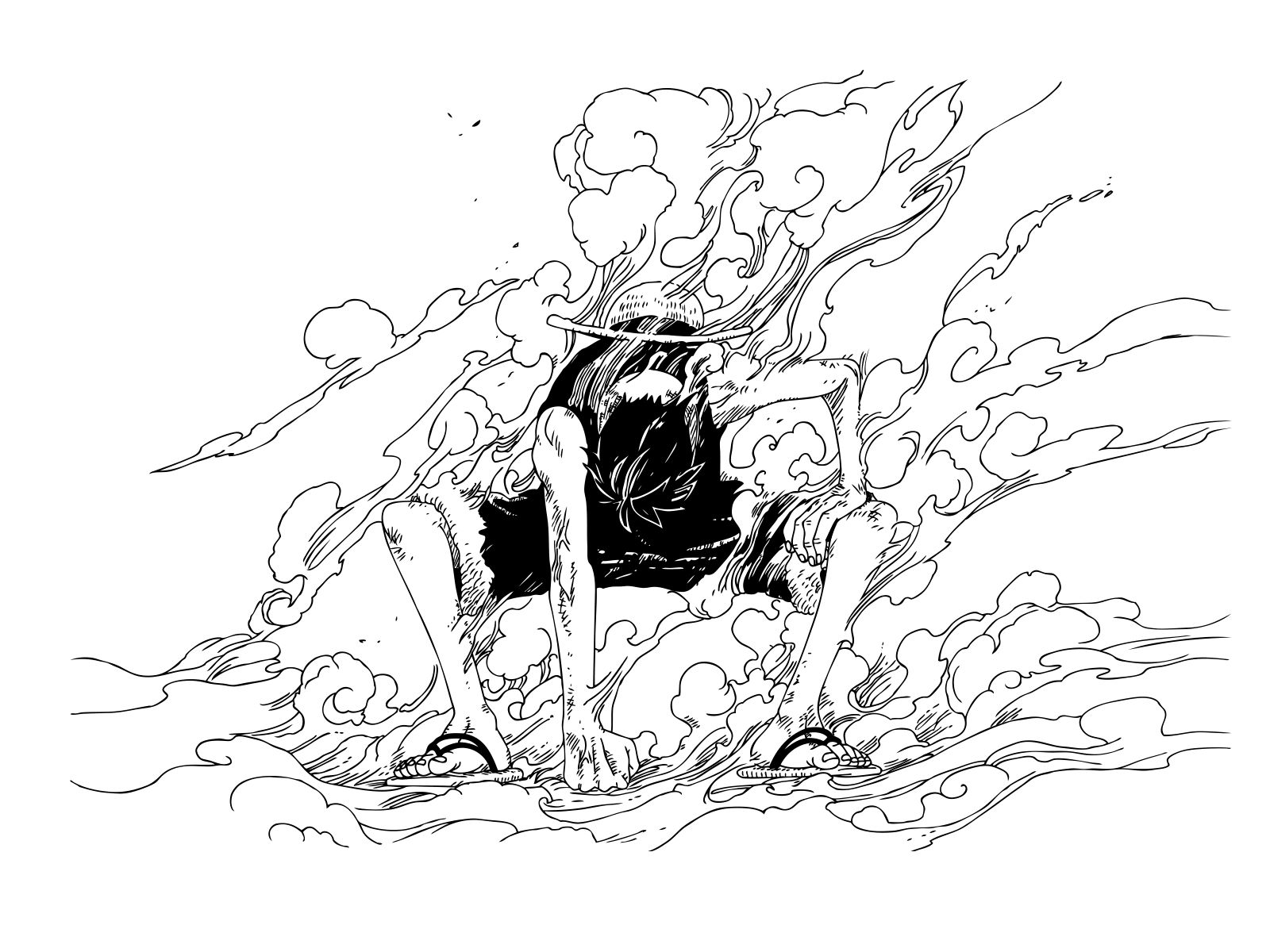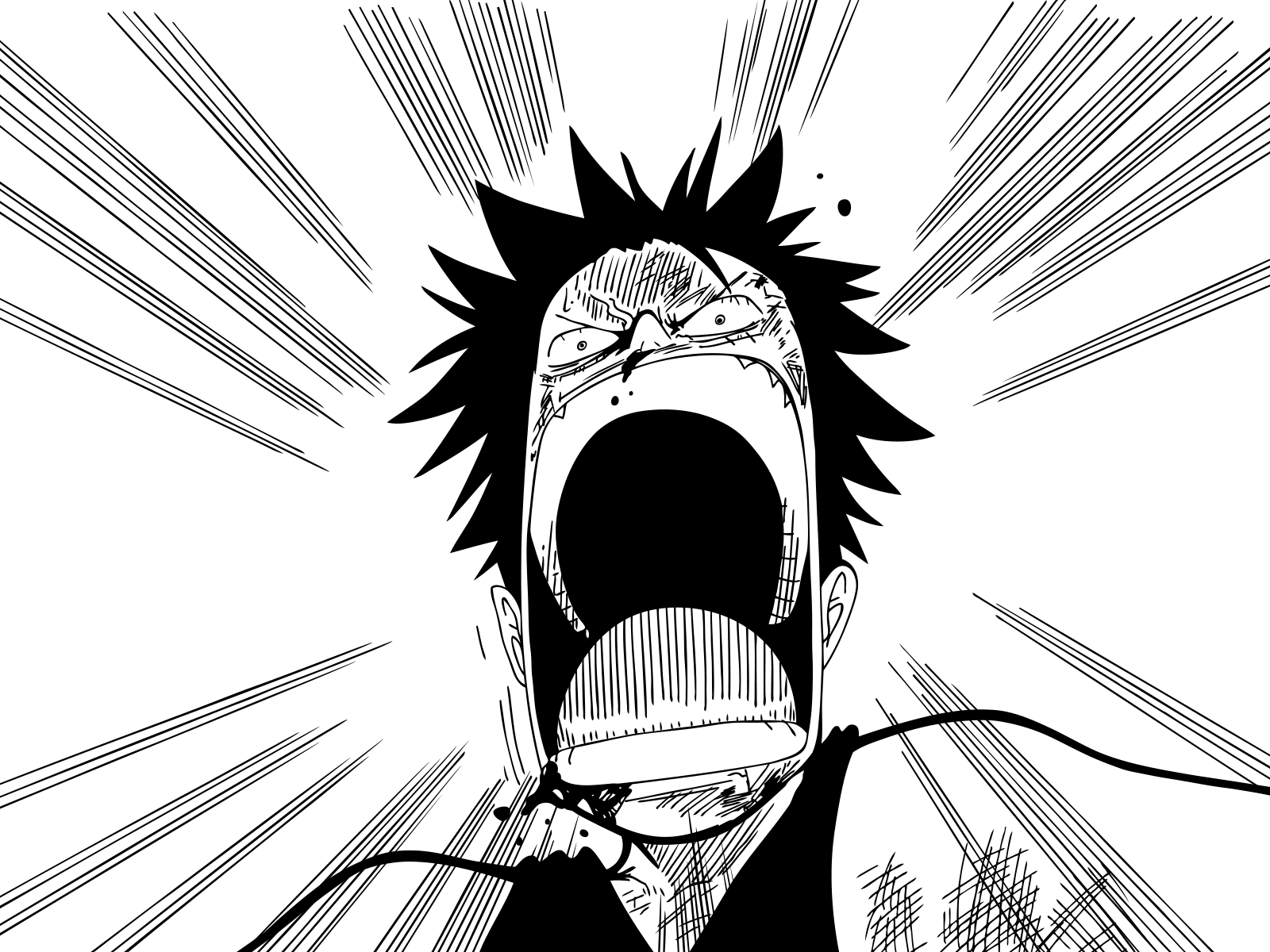 Based on the GA110 which features
a big watch case with a 3D presence.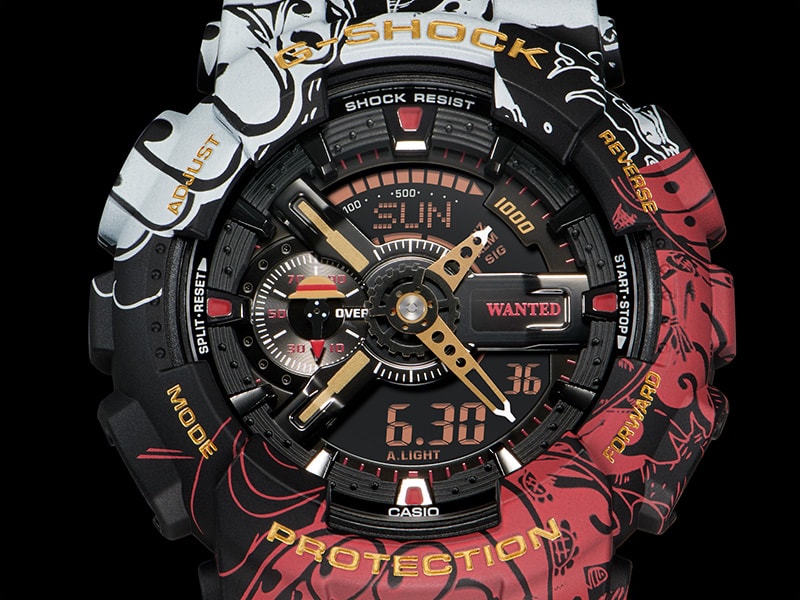 Face design
The indicator of the inset dial in the 9 o'clock position features Luffy's straw hat as a design motif, while the word, "WANTED" is found in the 3 o'clock position. Also, when the hour and minute hands point to the 2 o'clock and 4 o'clock positions respectively, they combine visually with the two diagonal lines on the dial to form a golden "X".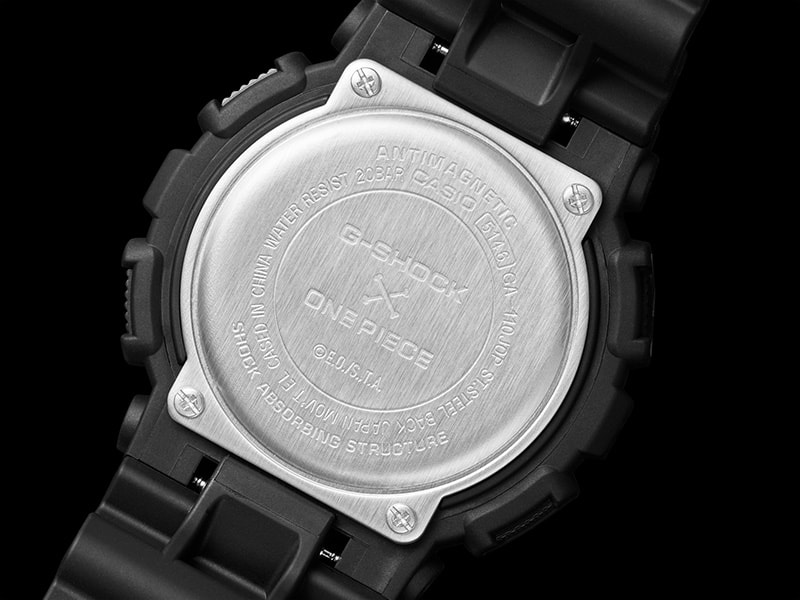 Logo (Case back)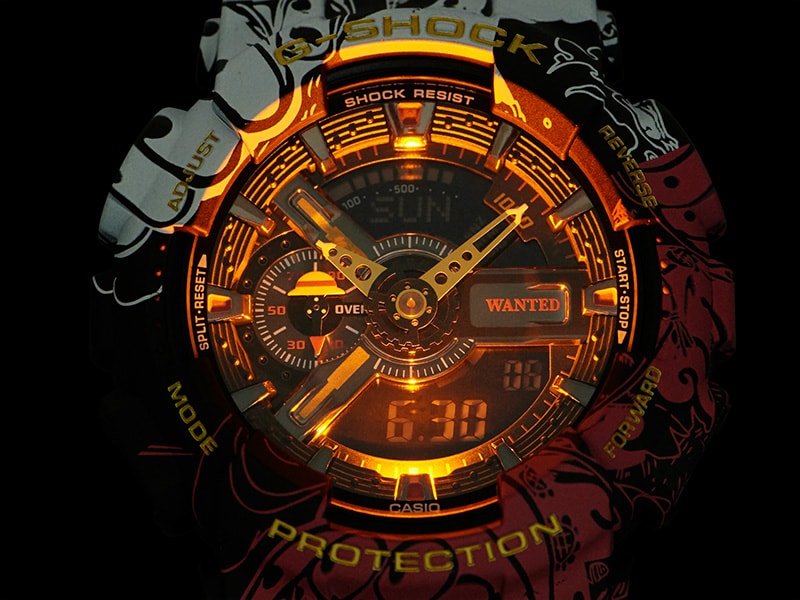 LED light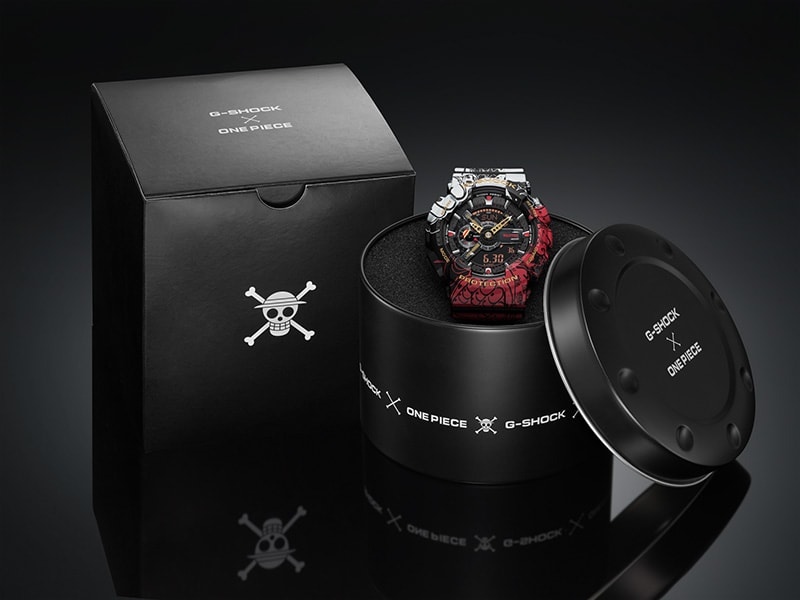 Special package