NEW layer composite band that balances a profound feeling and a feeling of wearing
Fine resin parts are combined with the metal band to achieve both a profound feeling and a feeling of wearing. By hollowing out the metal parts by MIM (Metal Injection Molding), the weight has been reduced by about 15% compared to the conventional model (MTGB1000). In addition, a double slide lever structure that makes it easy to put on and take off the band is adopted.* MTGB2000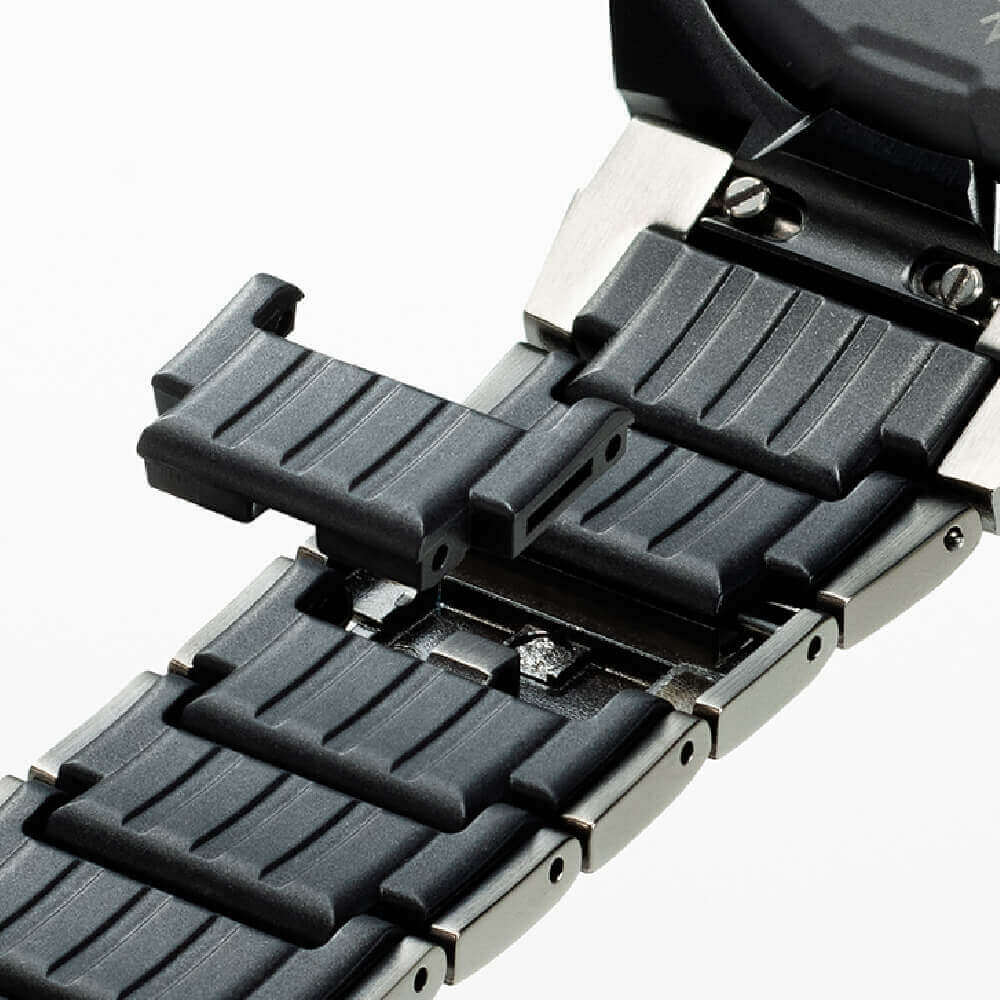 Achieves high-speed and high-precision time display Radio wave solar module equipped with Bluetooth
®
A dual coil motor capable of high-speed hand movement is used for the hour, minute, and world time hands. Speedily adjust the time and switch modes. It also supports automatic time adjustment using Bluetooth® and standard radio waves. Reduce the time and effort required to set the time when traveling overseas.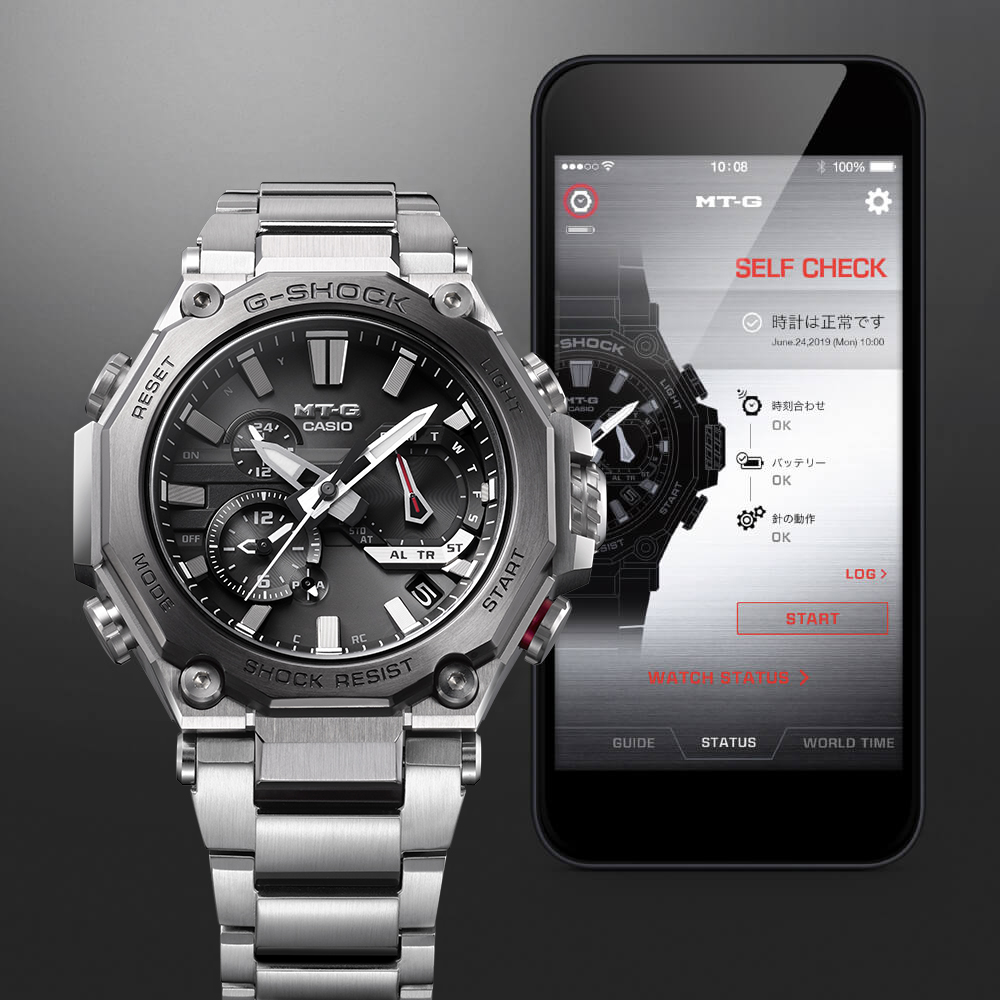 Super illuminator to ensure visibility in the dark
The high-brightness LED light illuminates the dial vividly to ensure visibility in the dark.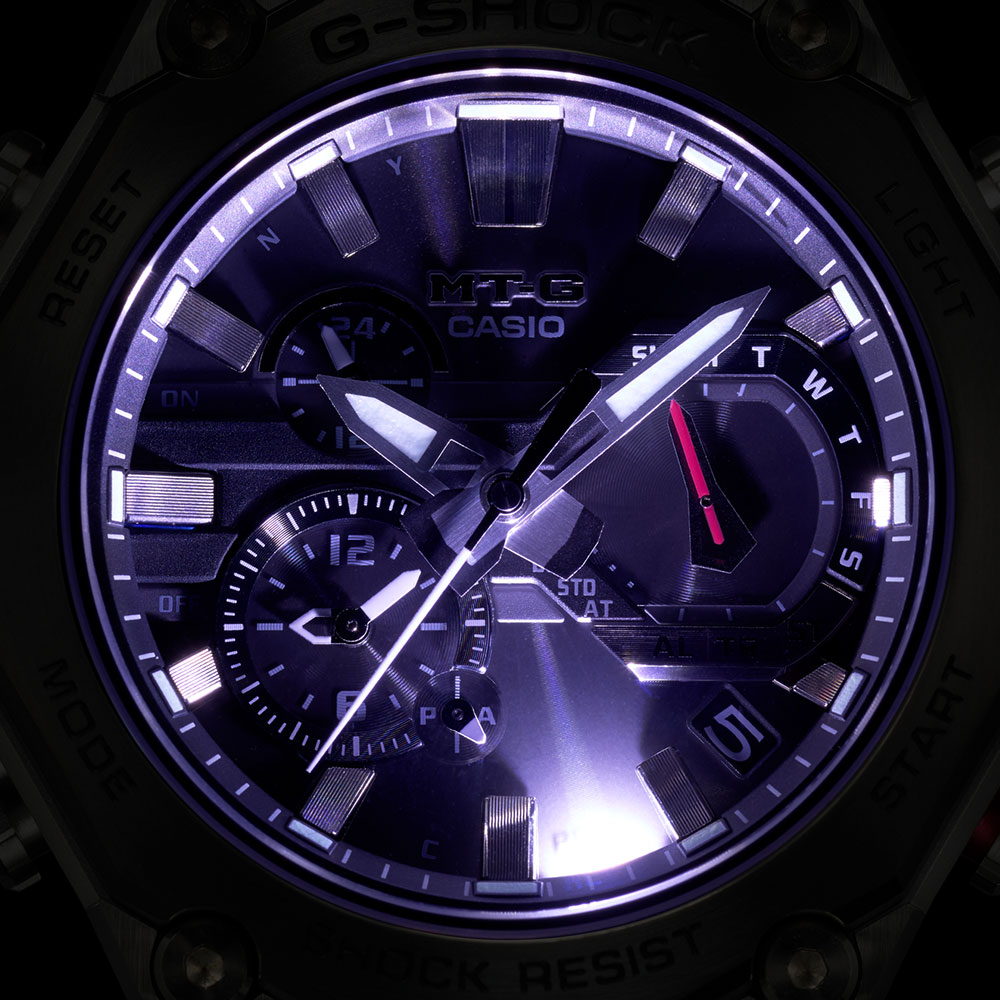 Inner anti-reflective coating sapphire glass
Sapphire glass, which is resistant to scratches and has high transparency, is used for the windshield. An anti-reflective coating is applied to the inner surface to ensure a clear view.