NEWGWRB1000HJ-1A
Note: HondaJet Elite pictured. Photograph courtesy of the Honda Aircraft Company (© 2020)
Note: HondaJet Elite pictured. Photograph courtesy of the Honda Aircraft Company (© 2020)
This new collaboration model was designed under the direct supervision of Michimasa Fujino, the President and CEO of Honda Aircraft Company, who was also in charge of the design and development of the HondaJet. Of particular note is the indicator at 12 o'clock which is in the form of a HondaJet. The design of this indicator was taken directly from one that was sketched by Michimasa Fujino himself.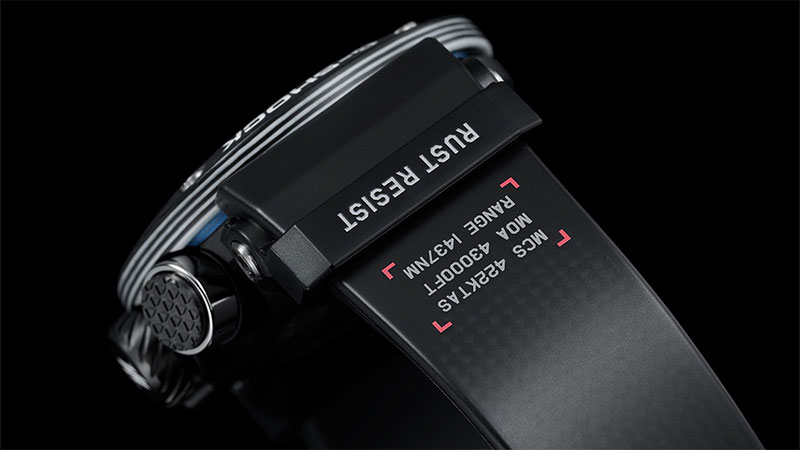 Carbon Fiber Insert Band with Rust Resistant Titanium Parts.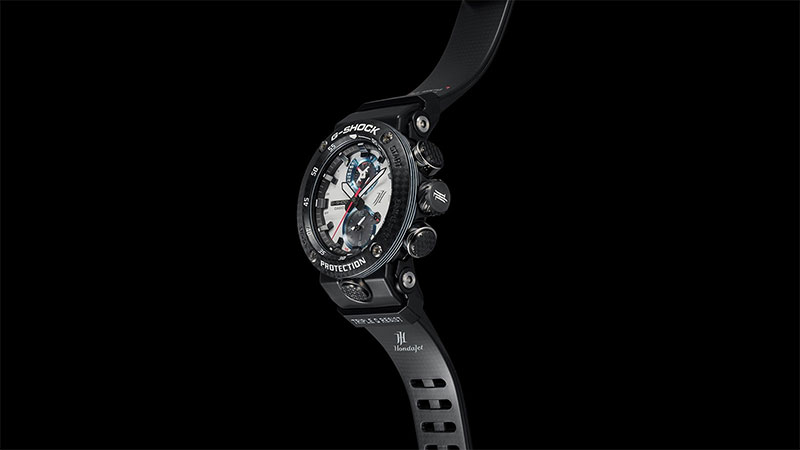 Layered Carbon Bezel.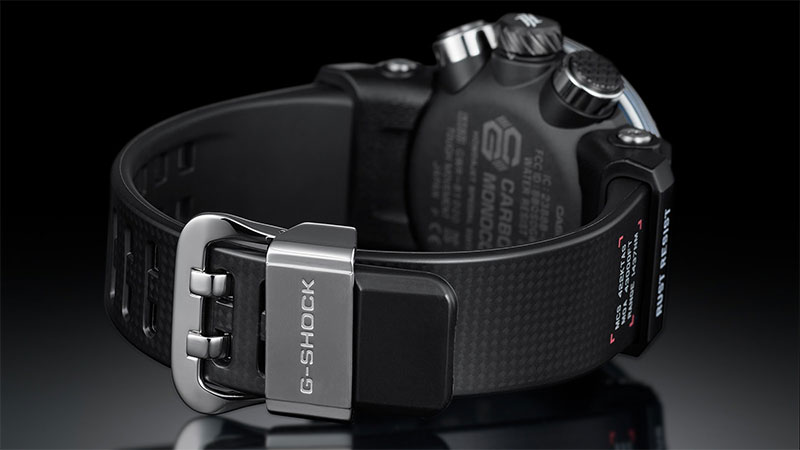 Carbon Core Guard Structure.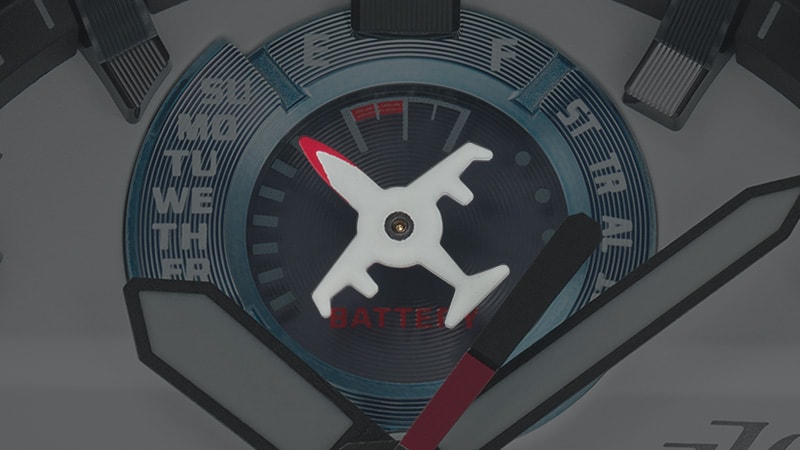 Indial
The indicator at 12 o'clock which is in the form of a HondaJet.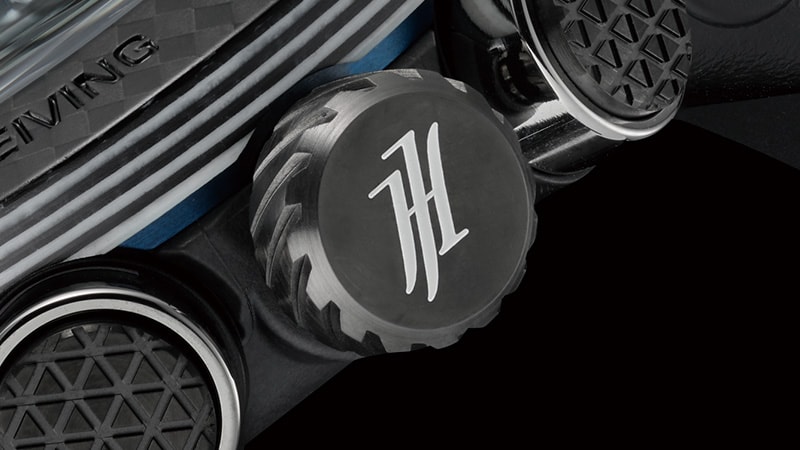 Crown
Powerful crown with HondaJet original logo.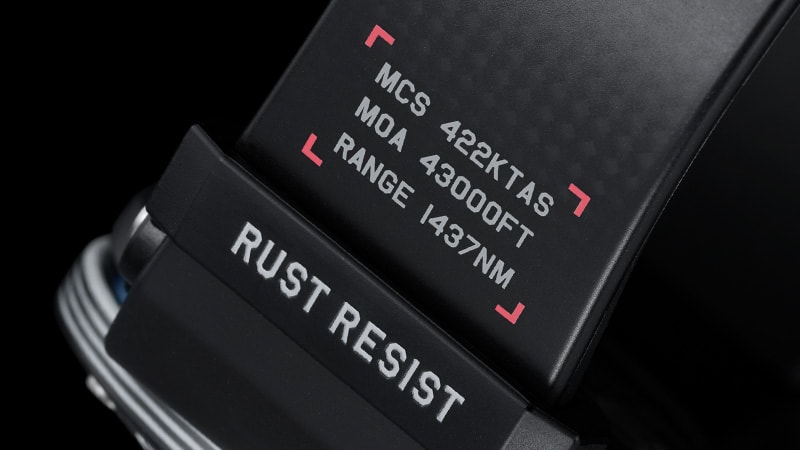 Band design
HondaJet flight performance data.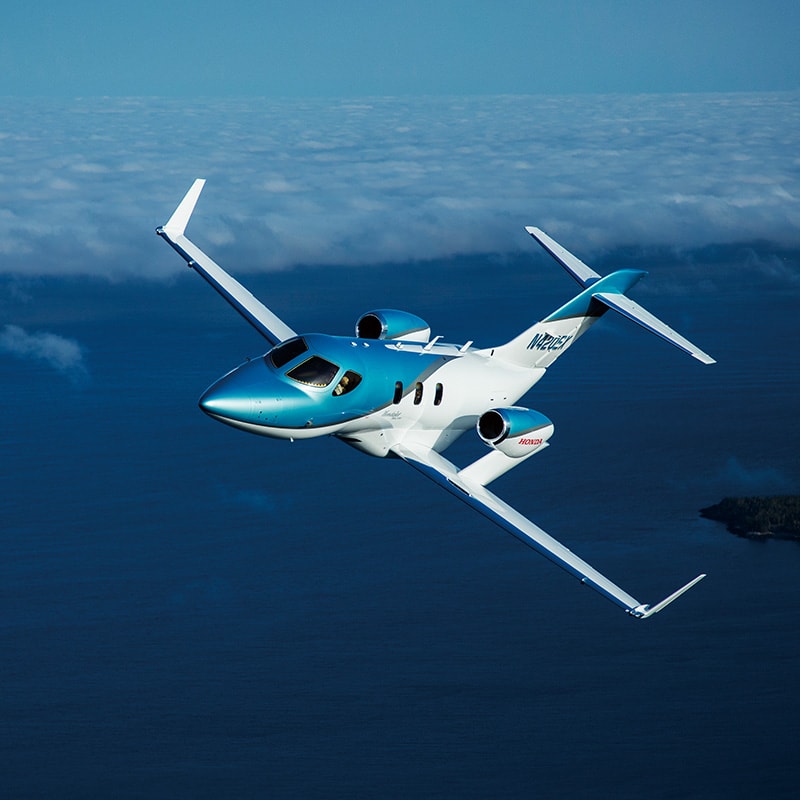 HondaJet Elite
The HondaJet Elite is the fastest, farthest and highest-flying plane in its class. The HondaJet Elite incorporates Honda Aircraft Company's many technological innovations, including the unique Over-The-Wing Engine Mount (OTWEM) configuration, Natural Laminar Flow (NLF) nose and wing, and composite fuselage. The aircraft is also powered by the GE Honda Aero Engines HF120. The HondaJet Elite also uses composite material in its fuselage, which reduces aircraft weight and allows for an integrealfuselage design, resulting in increased structural longevity as well. All ofthese advancements contribute to the aircraft's superior performance, unparalleled efficiency and maximized fuselage space, making the aircraft's cabin the largest in its class. The HondaJetfleet is currently comprised of over 150 aircraft worldwide and it has been the most delivered light jet in its class in 2017, 2018, and 2019.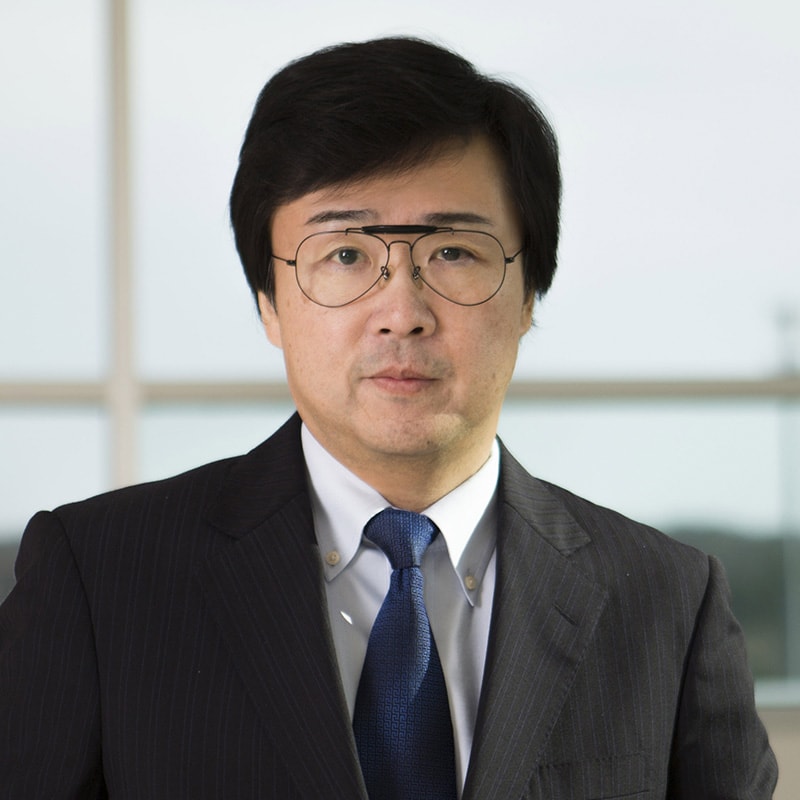 Michimasa Fujino
President and CEO, Honda Aircraft Company
Managing Officer, Honda Motor Co., Ltd.
Michimasa Fujino was born in Tokyo in 1960, andhas earned Bachelor and Doctorate degrees in aeronautical engineering from the University of Tokyo.
After joining Honda Motor Co., Ltd. in 1984, Fujinobegan aircraft research and development in 1986. He has created various cutting-edge technologies such as an Over-The-Wing Engine Mount configuration, and developed the world's best-selling light business aircraft, HondaJet. He is the first Japanese national to be honored with the American Institute of Aeronautics and Astronautics (AIAA) Aircraft Design Award, as well as the Clarence L. Kelly Johnson Aerospace and Vehicle Design and Development Award from SAE International. He also received the Award for Innovation in Aeronautics from the International Council of the Aeronautical Sciences (ICAS). This has made Fujinothe first aircraft designer in the world to secure all three of these major awards. Thanks to his contribution to the aerospace industry in the United States, Fujinohas been recognized with a Living Legends of Aviation award, joining other winners such as Elon Musk and Jeff Bezos, and entered the hall of fame. The Japanese aeronautical engineer has also been elected as a member of the National Academy of Engineering in the United States.
Fujino's recongitionin Japan includes a Japan Industrial Technology Award (Prime Minister's Award). He is highly regarded in the industrial design field as well, receiving the Good Design Gold Award and being honored with a JIDA Design Museum Selection.
* Bluetooth® wordmark and logo are registered trademarks of Bluetooth SIG, Inc. and any use of these marks by Casio Computer Co., Ltd. is under license.
* All other company and product names are trademarks or registered trademarks of their respective owners.