Simple, compact, and beautiful — a metal-clad watch with a minimalist design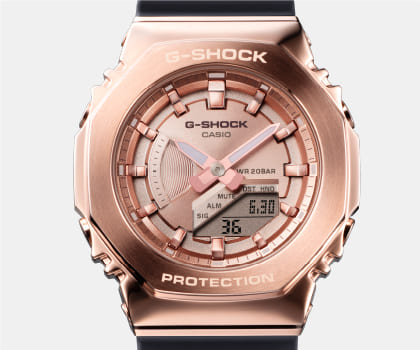 Octagonal form
The octagonal design motif maintained since the very first G-SHOCK is now available in stainless steel. Forging and round hairline finishes applied to the top surface give the watch a sophisticated textural look. The elimination of all engraving other than lettering at the top and bottom makes for a solid design.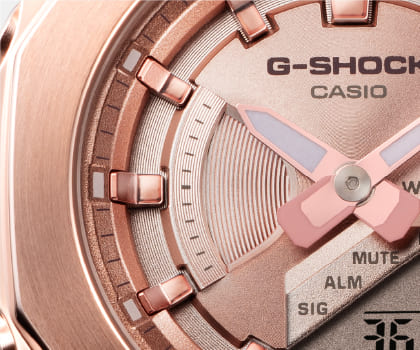 Face design
The intricately shaped dial paired with the mirrored index gives the watch face a sense of depth. The design accent of a sawn line finish applied at the 9 o'clock position creates a simple yet powerful appearance.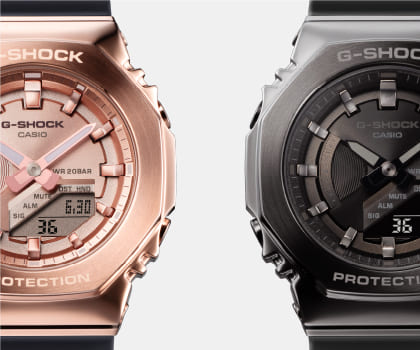 Ion plating colors
Color variations are offered with pink gold IP (GMS2100PG) and dark gray IP (GMS2100B) applied to the metal components. This single-tone style gives the dial a sense of consistency and minimalist flair.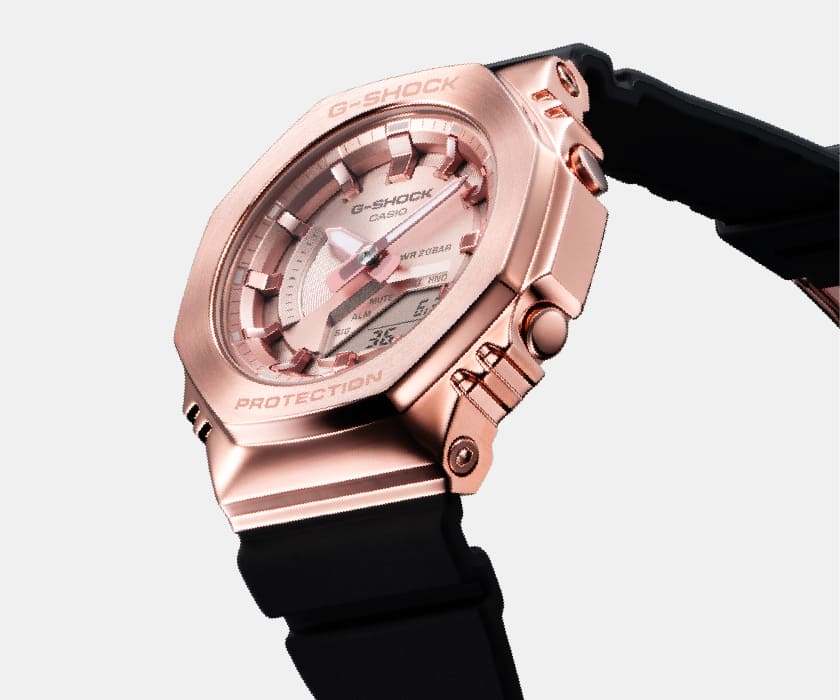 Slim, compact
The watch features a shock-resistant structure with its metal bezel and glass fibre-reinforced resin case. Enhanced material strength enabled further slimming of the exterior while still satisfying the G-SHOCK criteria for shock resistance to achieve a mid-sized form that makes coordinating easy.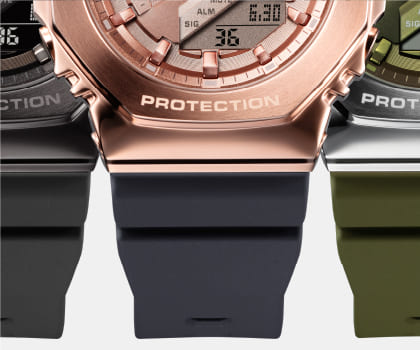 Band design
Featuring a simple design with a relatively even surface, the band nicely complements the texture of the metal case. Made with urethane for a comfortable fit, the band comes in black, grey or khaki matching the color of the case.