24 HOURS OF TOUGHNESS WITH G-SHOCK WOMEN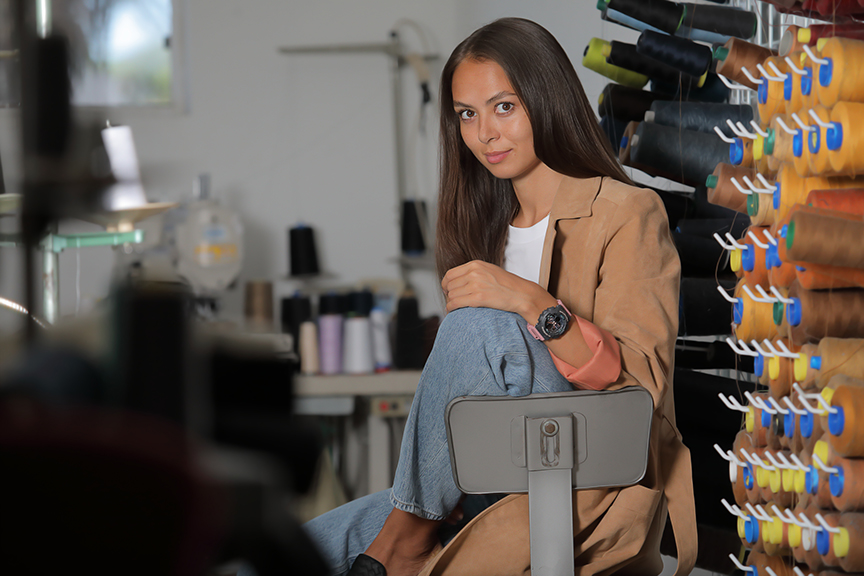 In order to succeed as a female entrepreneur in the fashion industry, you have to have a certain level of toughness. Toughness to set your own schedule, create your own vision, and pave your own way. Creative Director, Consultant, and Fashion Designer Emily Oberg waits for no one. Her passion and creativity span across every hour of her fully packed day. Every morning is a new opportunity to reinvent herself in a city that never stops. From dusk to dawn, G-SHOCK accents her active, everyday lifestyle because there are 24 hours in a day, and for her, every one of them counts.
MALIA MANUEL
Achieving the title of youngest ever female to win the US Open of Surfing is no easy feat. It means dedicating your life and schedule to that of the ocean, revolving each and every hour around a force of nature that's in a state of constant change. Hawaii native surf legend Malia Manuel knows this. She has built her life around the tide, tailoring every minute of every day to make the most of the conditions it takes to strengthen her skill. Whether it's time to hit to the waves, embrace a workout or nourish her body to keep her energy intact, it's all about timing. As long as the clock keeps ticking, she will never stop.

SIGN UP FOR OUR NEWSLETTER